The latest Coronavirus Pandemic has proved it yet again that "Change is the only constant"
Just a few months ago, everything was running absolutely fine. The Flights were transporting people to every corner of the beautiful planet earth, the world was open for trade, various sports, cinemas, big events, etc. were cheerfully entertaining people with all hotels, cafes, malls together were busy serving millions of people and so were the industries dependent upon them for advertisement.
"When man plans, God laughs" & vouching for the very statement the entire planet entered the world full of uncertainties with one such thing named COVID-19 popularly known as coronavirus disease stuck. The Pandemic came as a surprise to everyone and boom it changed everything in a jiffy. Almost the entire world goes under a lock-down proving to be a great dent to the world's economy. All Industries to name a few like Aviation, Manufacturing, Automobiles, Hospitality, etc. came to a standstill and those that are working are restricted to a large extent making the world goes absolutely upside down. It's like we never belonged to this planet ever.
As the world is trying to cope up, there are plenty of questions unanswered. How long will this virus stay? No one knows. When will the vaccines show up? It takes months or maybe years for a vaccine to go under mass production but still, no one knows for sure. When will we be back to normal? No one knows. In this era of extreme uncertainties, one thing can be certain and that is the advertisement. As long as there are people there will be an audience and as long as there is an audience advertisement will work. It's just that the medium will change.
If people are not spending their time in hotels, malls, cinemas, traveling then all those billboards/hoardings/outdoor/mall/cinema advertisements won't work. There is a saying in Hindi "Jungle me mor nacha kisne dekha". But there has to be an audience as there always is. If people are not spending time on these activities then where are they spending their time? This time there is a certain answer to that.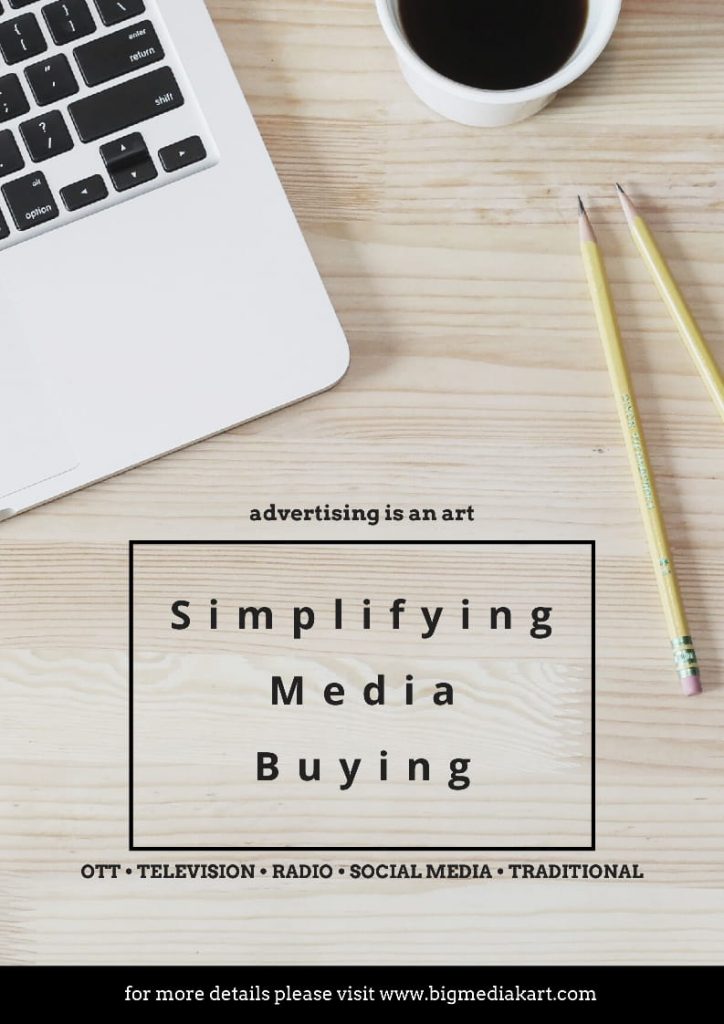 People are spending their time at their home watching television or listening to the radio or over OTT platforms or socializing with people on social media sites. The consumption of these platforms is increasing and there lies a great opportunity and audience for advertisements.
Clearly, Television or TV Advertising, OTT or Over The Top Advertising, Social Media Advertising & Radio Advertising are the 4 advertising platforms that can be seen as the future pillars of the advertising industry.
Credits: Anmol Sachdeva