Radio Is Here To Stay..!!
Exploring new mediums of advertising has become an emerging trend, where people's conviction to promote a brand on online mediums has increased and times for the rest of the advertising mediums have taken a back seat. But in this fast pace world despite huge cluttered, people still find enough time to listen and engage through the old classic medium of entertainment "Radio". People listen to the radio to enjoy their favorite songs while driving, traveling, in office, in hostel rooms, at a gym or at home.
Radio is a crowd puller and caters to a huge listener base, that's why it is still the best medium to promote any brand. Due to the audio medium, it echoes in the listener's ears repetitively, it is a known fact that repetitive sound leaves a lasting impression on the memory of the listeners. So, here are some reasons why radio should be considered when planning your budget for the radio advertising campaign for your product or service.
1. Live
Radio has different segments through which it engages with people, and one is providing current traffic update or sometimes update about the live situation of any event happening in the city. Well, radio is live and provides information on current events and issues happening around us. Live radio shows where a charismatic RJ's engages audience will their witty answers makes the association of emotions stronger and airing on-ground theme-based programs or shows with people, win many hearts.
2. Local
You have heard that we should be "vocal for local"; the theme radio is following from decades. Radio provides a platform for local brands to connect and showcase the products and services that can change people's lives. Moreover, the local market has been also headed and catered by radio very efficiently as radio covers certain area radius where companies push their quality services. It has become the face to spread awareness and engagement with quality services among people.
3. Mobile
The evolution of radio has come a long way, from old transistors to modern electronics gadgets and following the legacy, it can now listen in your mobile as well. This transition has maximized the radio reach in the form of people's engagement. Listening to the radio has been made easy and multiple radio stations can be enjoyed in a fraction of seconds. This versatile form of engagement has made radio, the client's first choice to promote their brands which believe that radio enhances their marketing results.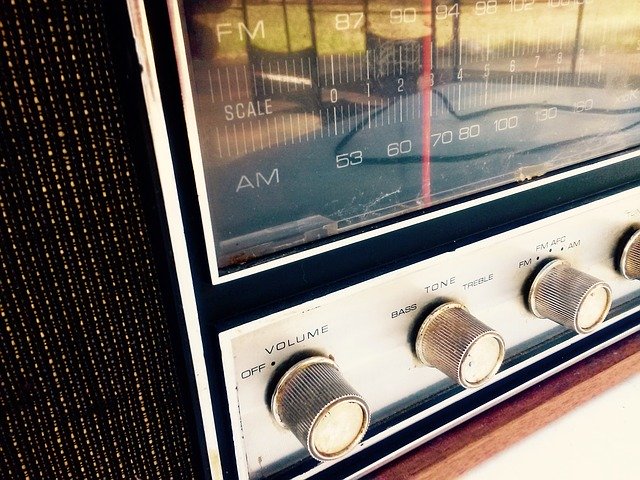 4. Personal
No other medium is better than radio that talks heart to heart with listeners. Personal interviews such as a slot on the radio where guest express their opinions, knowledge, and experience about certain subjects. These personal interactions where everyone and even local brands also, find an edge to flourish more rapidly as people get know which brands are genuinely working towards people's interest. Moreover, as such radio is for masses but when a personal request of a song for their loved ones is aired on the radio, it makes people the "king".
5. Social
Radio has undertaken initiatives for the betterment of society by launching shows and properties that directly reflect the mood of people. Radio has worked on issues related to women and road safety which got huge support from people, so radio apart from airing songs has engaged people by their on-ground activities which point out a number of social issues. Additional, radio has been always a front runner in promoting student's education or any religious event that happens around us.
6. Interactive
The key mantra of success for radio has always remained is interactivity. Radio shows and properties have always been made keeping in mind the maximum interactivity with people whether launching any product or service in villages or cities. RJ's with their mesmerizing voices interact with people and endorse products and services that directly connect to the listener's soul.
7. Experimental
For success, people's engagement always requires a bit of an experiment that is backed by the feedback received from society. Radio provides a variety of advertising options where brands can program, test, and run their campaigns. Brands can experiment with ad slot sizes, timings, slot rotations, sponsored programs, and there are endless things that can be explored until desired success is achieved. When your target audience is niche or you have hit masses, radio is the best weapon to experiment with.
8. Engaging
Every radio change has a theme that engages people and creates a long-lasting impression on the memory of the listeners. Making quality and innovative content including shows, interviews, live coverage of events, on-ground activities, and radio has that engaging environment that caters all age group of people. Radio engages people generally, at around 70kms from the broadcast station which covers city, territory, and areas.
9. Emotional
To get success in branding emotional connect is always required where the brand creates a special space in the buyer's mind. People remember the service that touches their heart and due to which sales targets can be achieved effectively. Radio campaigns build emotional connect through creating catchy, unique, musical, and memorable meaningful messages that pop up in the listener's mind eye. People feel emotionally inclined towards the brand because the radio produces the "feel-good" effect by enhancing engagement through the content.
10. Immediate
Sale…Sale….Sale… Looking for an immediate response, radio is just right for you. For campaigns having short duration, radio creates a brand presence in the minds of people by hammering through airing repetitive ads. People notice and respond very early when engaged in regular intervals of time. Radio provides brand recognition in less time and supports marketing strategy that eventually leads to achieving higher sales. That's why leading media agencies always suggest radio advertising to their clients.
Looking for a quality Radio Ad? Big Media Kart is one of the leading radio advertising agencies providing your brand a 360-degree media portfolio by offering a number of Advertising Mediums, TV Advertising, Digital Advertising, Outdoor Advertising, Audio & Video Advertising, App Advertising, YouTube Advertising And Much More.
⇒ Author: Saurabh Saini
Radio Advertising – Know More! Book Radio Ads
Also check out for: News 18 India Advertising! Zee News Advertising! ABP News Advertising! India TV Advertising!
Different ways to advertise on TV! How Effective Is TV Advertising?